What you want and need to know when driving in Ireland
We at CARHIRE.ie want to simplify the car rental environment. We do that by making a low cost car rental option with clear pricing and straightforward answers. Insurance has always been a grey area when it comes to car hire.
Does my rental already come with insurance and what does it cover?
What exactly is car hire excess?
What additional charges may I face?
We explain the different insurance options and what each mean for your rental with us.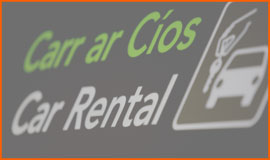 Excess in car rental is always a topic for discussion. We explain it in detail and explain your options to remove the excess on your rental.
We don't want you to find any nasty surprises when you arrive at the desk so we describe all additional charges you may face.
If you have any questions about our car rental you can chat to us live during normal business hours. You can also ask a question on our facebook page or check out our videos on YouTube where you might find the answer to your question.