Click to activate
Go direct to your car with GoCar by Europcar
Get on the road…fast!
Sometimes you just want to get on the road fast, avoiding any queuing time at the rental station. With GoCar by Europcar you can! Simply go direct to your car and drive away. No waiting. No hassle.
You can even collect a car when the rental station is closed. So, you can pick up a car 24/7.
Book Now
You'll also get
Fully inclusive insurance
Premium protection
(Zero excess)
Unlimited mileage
Optional extras if you need
them (e.g. GPS, child seats)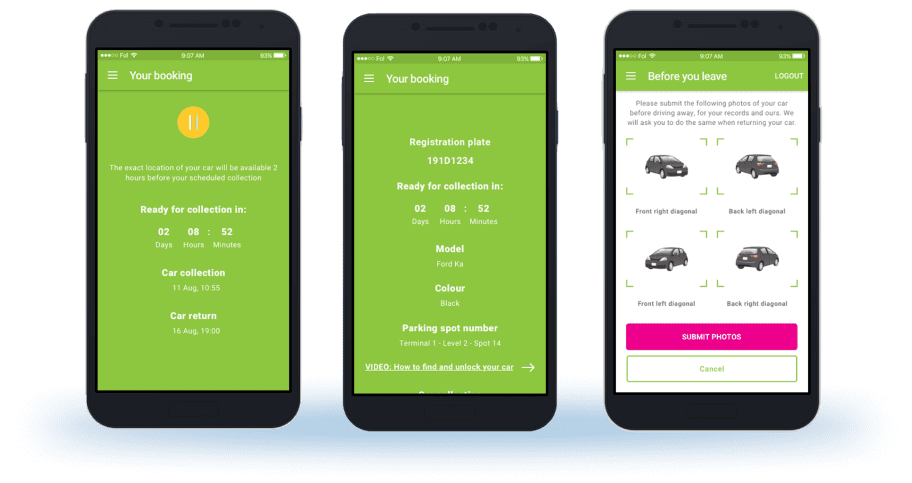 How it works
Book online
Choose 'GoCar by Europcar' when making your booking on CARHIRE.ie
Download the GoCar app
Your confirmation email will contain the necessary links to the Play Store and App Store
Submit documents
Upload a photo of your licence to the app so that we can validate it in advance of your trip
Locate & unlock
The app will show you where to find your car and will also open the doors
Photos
Take some photos of the car for your records and ours before you leave
Drive away
Your keys are in the glove compartment. Off you go! It's that easy
CARHIRE.ie is owned by Europcar Mobility Group. CARHIRE.ie is not a broker website. All bookings are made directly with the company with vehicles supplied by Europcar.