GoCar by Europcar 24/7 car rental, near you
With GoCar by Europcar there's no need to go to a rental station. Just choose a pick up point near you, unlock your car with your smartphone and drive away.
Cars available 24/7.
It's fast, convenient and offers a contact-free rental experience.
This exciting and pioneering car rental experience is currently available for customers collecting vehicles at Dublin Airport and locations that have '24/7' in their location name. For example, 'Dublin 24/7 Ballsbridge'.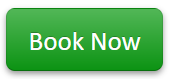 Book online with CARHIRE.ie
Download the GoCar app
Upload your documents to the app
Locate and unlock your car
Get your keys in the glove compartment
Drive away!


With GoCar by Europcar, you'll also get:
Premium protection
Zero excess
Unlimited mileage
No rental station / contact-free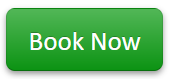 CARHIRE.ie is owned by Europcar Mobility Group. CARHIRE.ie is not a broker website. All bookings are made directly with the company with vehicles supplied by Europcar.