We help you to find the places to visit in Ireland | 2022
Ireland is currently enjoying an unprecedented tourism boom and, more than ever before, holidaymakers from around the globe are flocking to the island.

The notoriously unpredictable weather certainly hasn't deterred the millions of visitors who travel to the Emerald Isle, eager to absorb its unique, unmistakable essence. Hiring a rental car in Ireland is a great way to travel and stop at your own pace.

Natural wonders such as the Cliffs of Moher, Glendalough, The Iveagh Peninsula and The Giants Causeway all share similar renown with cultural venues like Trinity College, The Rock of Cashel, Kilkenny Castle and The Guinness Storehouse – but these amazing attractions a mere sample of the Irish experience.

Of course, like anywhere else, to get the very most from a holiday in Ireland, some careful planning is required.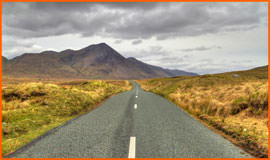 To experience Ireland properly, you really need a car. In Ireland the saying that the journey is just as good as the destination is so true!
Continue reading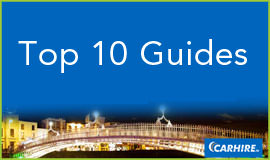 With these updated guides on the best places to visit in Ireland, including unqiue adventures, road trips, scenic landscapes...
Continue reading
2022 updated list of festivals taking place all over Ireland on an annual basis. Experience only in Ireland!
Continue reading