Van Hire Ireland
CARHIRE.ie specialise in providing vehicles for short, medium and long term rental durations of up to 24 months for small and mid-size enterprises (SME).
Get a quote
Total Flexibility
Not being tied to a restrictive contract gives you the flexibility to change your van type and fleet mix, as you need it or as your business requires.
Choice of vans
CARHIRE.ie offers a variety of affordable van rental solutions, from small to large box vans. Our fleet of modern vans will help you tackle anything.
Service & Maintenance Covered
We know how important cost management is. At CARHIRE.ie, we include all vehicle servicing and maintenance in our pricing.
Small Vans
A practical load carrier with a 6m3 load capacity is a short wheel base van. It has a full width bulkhead that divides the cabin, which accommodate up to three people.
These compact vans are an excellent choice for moving in inner cities as well as hauling or delivering white goods and bulkier products.
Enquire Now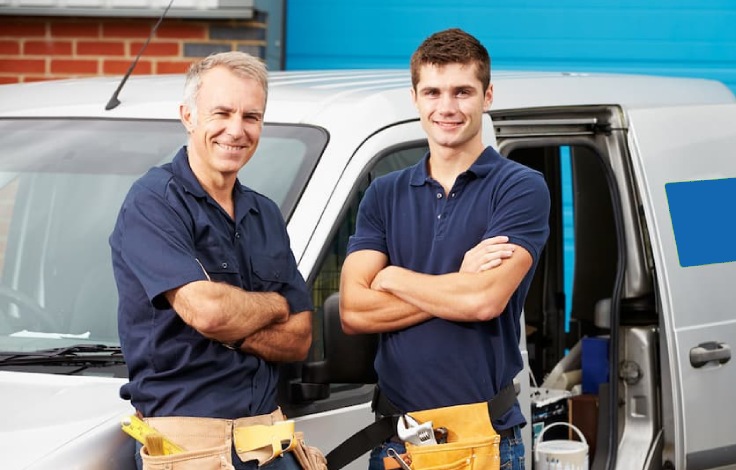 Medium Vans
The Nissan Primastar is equipped to handle any job. Large furniture pieces and bulky items can be picked up and delivered with ease using vans with extended wheel bases.
The substantial capacity of the extended wheel base, which is widely utilised in the logistics industry, allows you to keep working efficiently while on the road.
Enquire Now
Large Vans
Moving vans are utility vehicles with a wide range of hauling capabilities, and they are about the right size for both household removals and the transportation of commercial goods. Moving vans can readily manage payloads of up to 1 tonne with engines larger than 2 litres.
Enquire Now
Van hire add ons
To maximise your rental experience, choose from a variety of optional services and extras that you can add to your van hire reservation.
Having a another driver, a full tank option refill, and GPS rental are offered as additional services.
Long term van rental quote
For van rental up to 7 days, please book online
For rentals more than 7 days, please complete our enquiry form below.
Our van fleet
Citroen Berlingo
2 people

Manual

Unlimited Mileage
Hyundai i30 iPro
2 people

Manual

Unlimited Mileage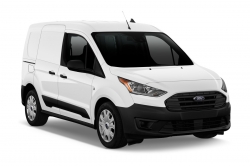 Ford Connect
2 people

Manual

Unlimited Mileage
Nissan Primastar
3 people

Manual

Unlimited Mileage
Ford Transit
3 people

Manual

Unlimited Mileage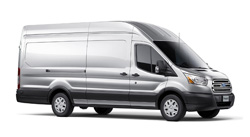 Ford Transit High Roof
3 people

Manual

Unlimited Mileage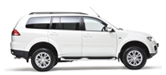 Mitsubishi Pajero
2 people

Manual

Unlimited Mileage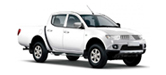 Mitsubishi L200
5 people

Manual

Unlimited Mileage
Express pick ups with GoCar by Europcar
With GoCar by Europcar you don't need to go to a rental station. Simply book online, making sure to choose 'GoCar by Europcar', then download the GoCar app and upload your driving licence. Once validated just use the app to locate and unlock your car. The keys are in the glove box so you can just drive away. Try it today!
Find out more
Car Hire Ireland
FAQs
If you can't find the information you need in this FAQ section, please get in touch through our Contact us page.
We accept MasterCard, Visa, American Express, Diners Club and Discover Cards. We only accept debit or credit cards from the person in whose name the booking is made. GoCar by Europcar bookings have to be prepaid online.
Debit cards will only be accepted if either (1) a credit card is also provided to cover the excess; or (2) the customer purchases our Super Collision Damage Waiver product, which reduces the excess to €250. Please refer to our Terms & Conditions.
Yes, you can check rates through our booking system before making a reservation. Your booking is only complete when you agree to the Terms & Conditions and click the 'Pay now' button.
Most of our basic rental fees include Collision Damage Waiver and Theft Waiver, which have an excess of between €1,500 and €2,500 depending on the vehicle category. For more information, please refer to the Excess Amounts and Coverages section in our Terms & Conditions.
Car hire excess, also known as the excess waiver or collision damage waiver (CDW), is a financial liability that renters are responsible for in the event of damage or theft of the rented vehicle. Read guide on car hire excess.
Drivers must meet the requirement for licence eligibility. If the number of years is eight, this does not mean the driver must have held their licence for 8 years — they must have been eligible to hold their licence for eight years. This information is stated clearly in our Terms & Conditions.
When you arrive at the CARHIRE desk (operated by Europcar), we will ask you to provide a valid unendorsed driving licence issued by your country of residence, and a payment card in the name of the main driver. If your licence is issued in the UK, you must provide the 'Share Driving Licence' information, which you can obtain by visiting gov.uk/view-driving-licence.
Non-EU/EEA driving licences cannot be accepted if the holder has been resident in Ireland for more than 12 months. Holders of UK, US, Canadian, Australian and all EU member states are not required to supply an International Driving Permit (IDP).
If an International Driving Permit is required, it must be accompanied by the driver's original domestic licence and photo ID or national identity card. If you are using a prepaid voucher (with a specified value or that says group and days apply'), you must also present a credit card for your deposit and charges that have not been prepaid.
Other common questions